When we talk about diversity in general, we could be referring to a broad range of characteristics, such as age, gender, ability, sexuality, culture, race, religion and ethnicity. Some terms and concepts we will be referring to can be confusing or unfamiliar to some people.
The following video will give a simple introduction to the terms race, ethnicity and nationality, and the accompanying glossary can also help clarify these terms and other relevant terms.
Please note, the featured video must be watched through to completion before you can click the "Complete and Continue" button to progress through to subsequent sections.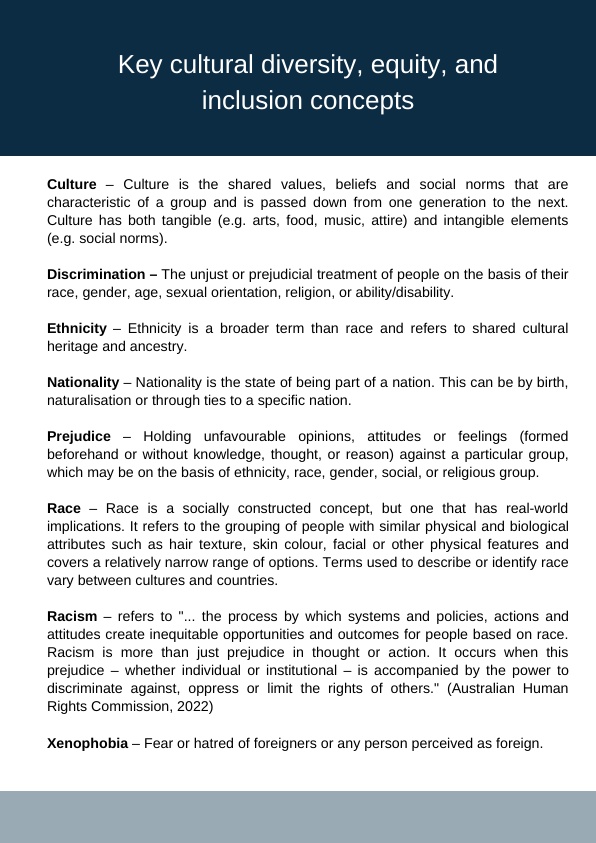 Credits:
The following video was produced by Eliana Pipes  (www.theclinicshow.com) for Encompass at the Western Justice Center (http://www.schooltools.info/).
Music: "Gonna Start" Kevin MacLeod (incompetech.com), Licensed under Creative Commons: By Attribution 3.0 License http://creativecommons.org/licenses/b…)
It can be also viewed on YouTube here